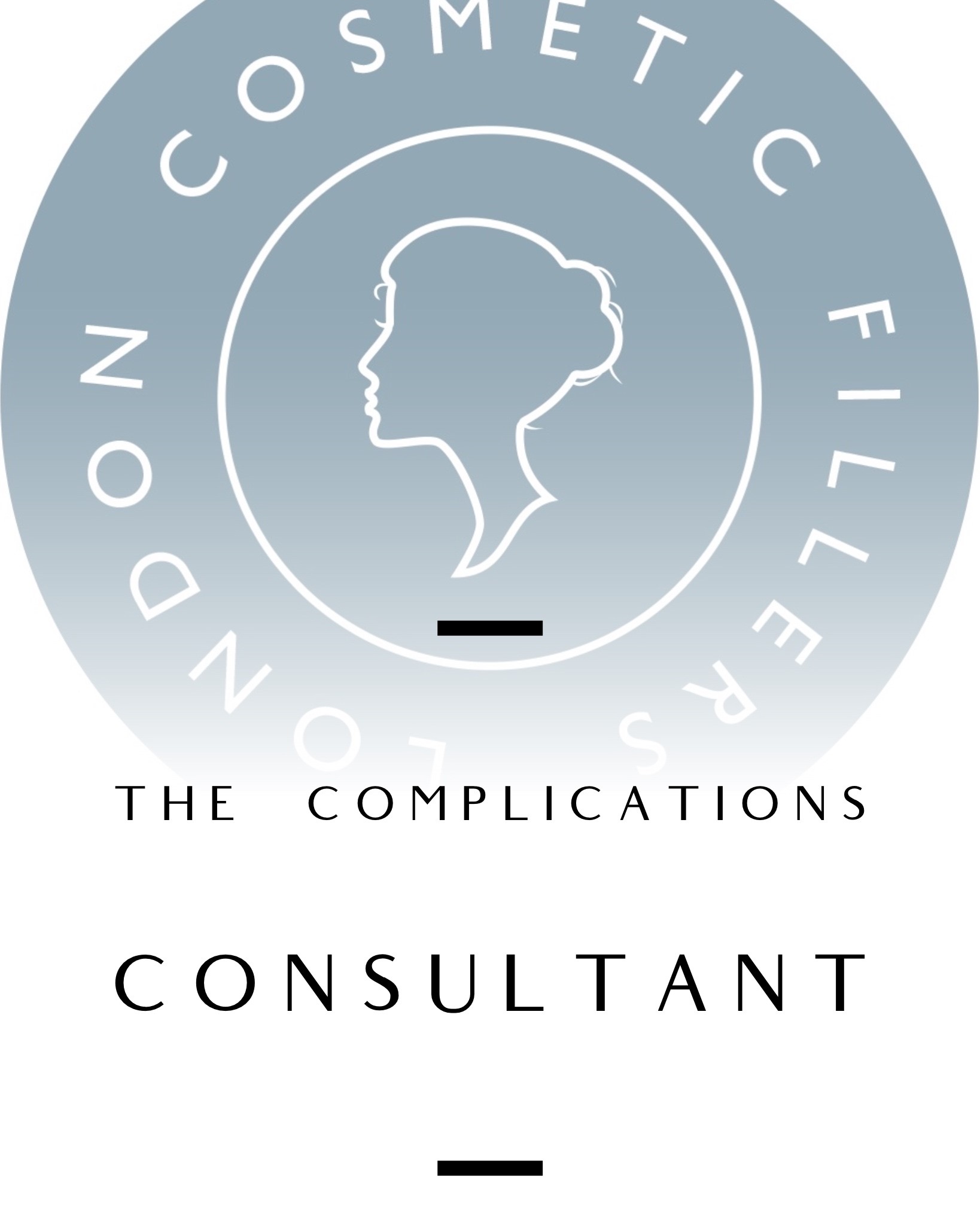 As a registered Dental Professional, I have been able to offer high end Medical based Injectable Aesthetics treatments for over seven years. In that time I have naturally been faced with a few complications of treatment and have dealt with them to the best of my ability accordingly.
This being said, when something was out of my understanding, I had a wealth of support from more experienced, leading Facial surgeons and doctors, whom I could turn to for help and advice, should I need it. 
This is a resource that should be available to everyone and As the aesthetics industry becomes slowly more unregulated and therefore unstable, it is my belief that more often than not newly qualified aesthetics practitioners or even those with more experience, don't necessarily have a Medically qualified, experienced support network, that are able to help resolve complications when they arise. But more importantly don't have direct, immediate access to such help, to resolve complications that may be more time critical. 
This is why I started The Complications Consultant. It is for ALL practitioners and clients that are concerned about a complication and don't know how to resolve it. They may not know where to turn or are scared of being judged, sued or condemned for their treatments. We do not want to do any of the above, we are here to reassure, assess and triage using specific complication management pathways. These will help to diagnose and resolve any issues. Keeping your mind at rest and enabling more confidence when conducting injectable treatments, or for clients choosing their practitioner.
What makes us different?
In short – immediate access and answers! You can pick up the phone and call any time day or night and an experienced, medical aesthetician will answer the phone/email/video call. No waiting for responses, no waiting for someone to call you back, instant access for daily general practice complications or in an emergency scenario. 
Every medical aesthetician in our team is trained extensively in injectable complications management. This means not only do we have our own clinical experience, but have a certified qualification and insurance to appropriately advise, diagnose and manage all injectable complications. By asking a series of questions and assessing the clinical presentation we can accurately diagnose and give practical, easy to apply management to resolve the issue.
No judgement is ever cast over anyone that uses our service. We will assist all practitioners and clients. Beauticians, lay people, experienced medical professionals  and inexperienced medical professionals. There's no restrictions, patient safety being paramount and of the highest importance. If a complication requires treatment outside of your competency we will advise this and offer an alternative. We are on hand to attend any local appointment in person if the need arises. 
General help and advice for clients that have extensive or specific medical history's. So if you haven't yet treated a client and need help deciding if they are appropriate for treatment, due to an extensive or complex medical history. Or if you yourself are wanting to seek aesthetic treatment but don't know if it's safe to do so. We can advise the safest products and times/ways in which you can treat/have treatment to lower any risk factors. 
Quarterly news letters with up to date information on products, medico legal legislations and everything aesthetics. Information most commonly only available via registered medical professional Chanel's. 
One off payment for isolated cases in a one month period or annual membership for unlimited access 365 days a year. You decide.
For all Aesthetics Injectable info, consultations and membership, with The Complications Consultant
Vascular Occlusion Emergency?
Call 07916 209 160